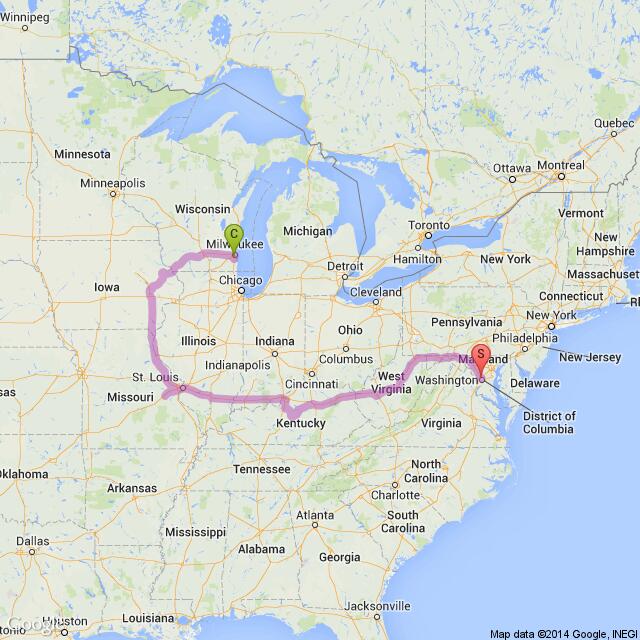 This time we'll switch modes for a bit… it's not that I haven't been keeping up on my weightloss, I surely have. In fact, other than eating at the wedding and having a slice of the best homemade apple pie I've ever had, I've been juicing the whole time. While I haven't been working out, and haven't been on a scale in a few days, I'm confident that things are still going well, based purely on the fact that I am yet ANOTHER notch on my belt smaller! 🙂 🙂 🙂
So what HAVE I been doing? Well, that's pretty simple… DRIVING! Just over 1700 miles so far!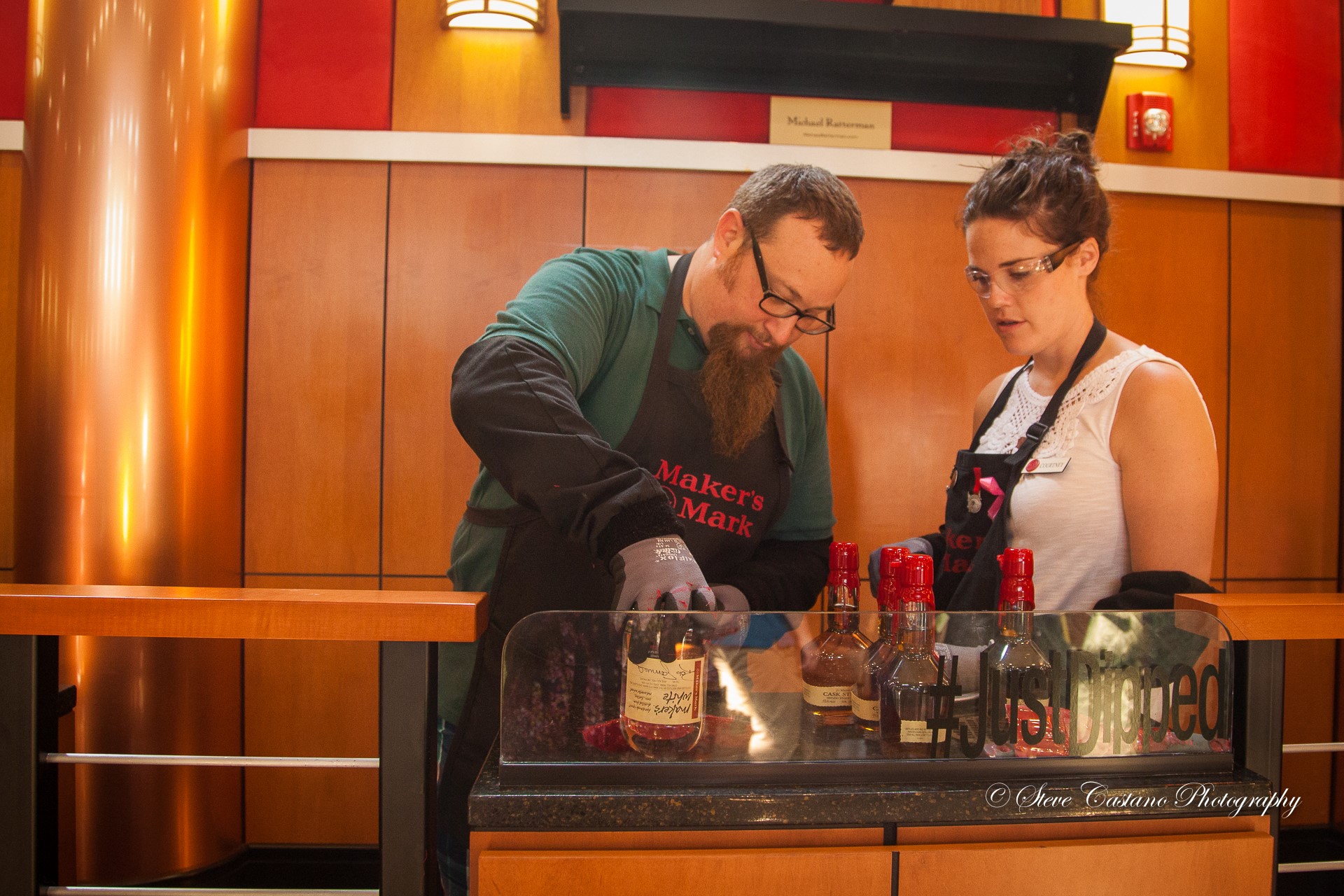 I started at home in Maryland at around 4:30am last Thursday and drove straight out to the Louisville, Kentucky area to hit some of the distilleries on the Kentucky Bourbon Trail. I didn't have a lot of time, I was only there for about 18 hours, including some time to sleep, but I did manage to make it to Maker's Mark, Jim Beam and Bulleit. Without a doubt one of the coolest random overnight stops I've ever made. Maker's Mark was by far the best stop on my little tour. Between our kick-ass tour guide, eating the corn right out of a fermentation vat made of over 100-year-old Cyprus boards, getting to buy a few bottles of the first ever batch of Maker's Mark Cask Strength, batch 14-01, as well as getting to wax dip all of the bottles I bought myself… it was a pretty amazing afternoon. In fact, I spent WAY more time there than I thought!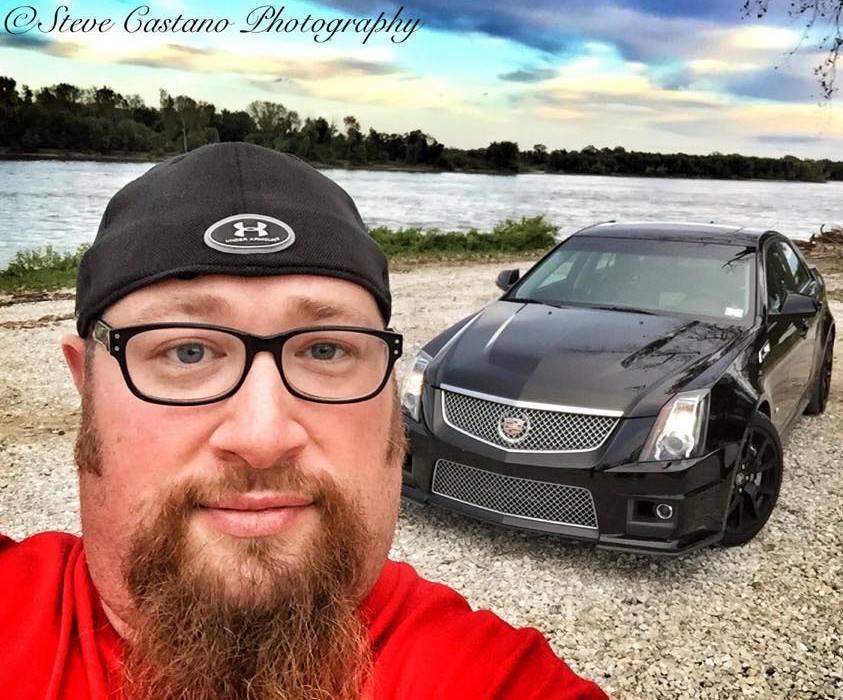 From Kentucky, after visiting the home of Bulleit at the Stitzel-Weller Distillery the next morning, I hopped on the road for one of the most important parts of my journey: The drive out to Union, Missouri for two of my best friends wedding, the #UnionInUnion… and what a wedding it was!! The Carter Farm, was gorgeous and the perfect setting for an amazing night. Other than, ya know…. two people getting married… there was drinking, dancing, laughing, lighting things on fire, smoking cigars and of course, a TON of picture-taking! This is a wedding I won't soon forget. Thankfully, I had the foresight to stay in Missouri for an extra day and not drive hungover, which came in pretty handy since I wound up getting my own personal tour of the Augusta, MO area breweries, wineries and some great little local spots to get some food and have a few drinks.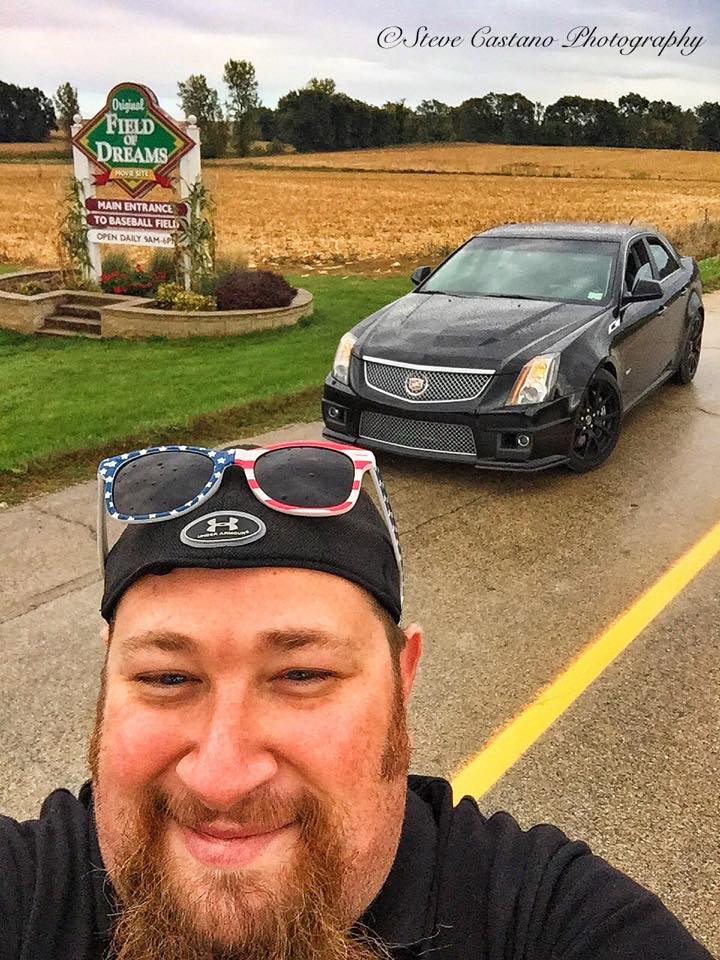 Finally it came time to leave Missouri and kill a few days before heading to Chicago… and while doing a little Googling, I found out I was only a few hundred miles from one of the sites of one of my all time favorite movies: Field of Dreams. So, to Iowa I went. Dyersville, IA to be exact. Of course, I had to find a good spot along the way to drive out to the rivers edge since I had never actually seen the Mississippi River, and sure enough, in Canton, MO I found the perfect spot.
Just a quick overnight stay, woke up the next morning and headed out to the baseball field, snapped a few pictures, took a little video, ran around the bases and jumped back in the car. It was raining which wasn't too cool, but hey, you can't have everything!
After my stop over in Iowa, it was out to Milwaukee I went, checked out the Harley-Davidson Museum, found a hotel to crash in for the night, got the car washed in the morning, and sitting at at Starbucks in Wisconsin is where I'm at now. I'll finish and post this, then it's off to Chicago for the next few days to continue my adventure….
Let me know if you're anywhere in Illinois, Michigan, NY, NJ, or anywhere in between… I can always be talked into another stop!! Maybe I'll see you soon!!