So… yeah, the month of May was surely pretty meh. I'm still dieting and still making decent weight-loss progress, but I made less than I would have liked. Between The Virginia Gold Cup, DC101's Kerfuffle and some road-trips, sticking to my diet was a little harder than normal. Unfortunately it really showed in the amount of weight I lost throughout the month.
     As you can see from the graph below, there were a few big bounces in my weight. All caused by my weekend shenanigans. According to the numbers, for the entire month I actually only lost a total of 5.75 pounds.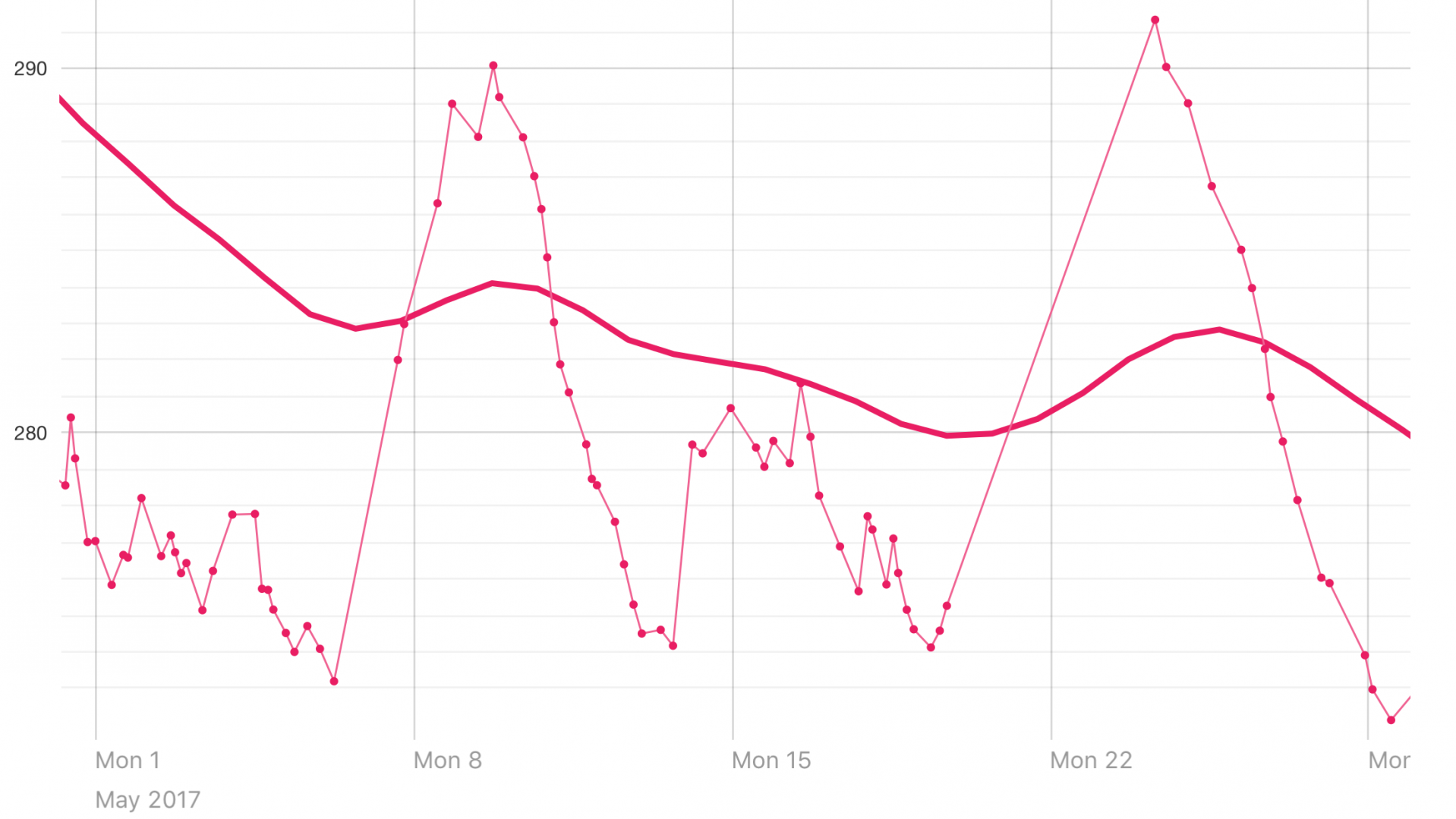 As June starts I'm back to my diet and should get in some workouts soon. I actually haven't been on a bike ride in well over a week now. Especially since I'm not nearly as far ahead of schedule to reach my 250 pound goal as I was a few weeks ago. The chart below shows the month of May and where it lands toward that goal.