Well, it sure was a bit of a tough weekend. Being back up in NY it was actually very hard to keep up with my workouts as well as eat right. I was able to get in a late night/early morning run. I wanted to try out the Nike+ Running app and see how it works. Not to bad at all! Check the screen shot below: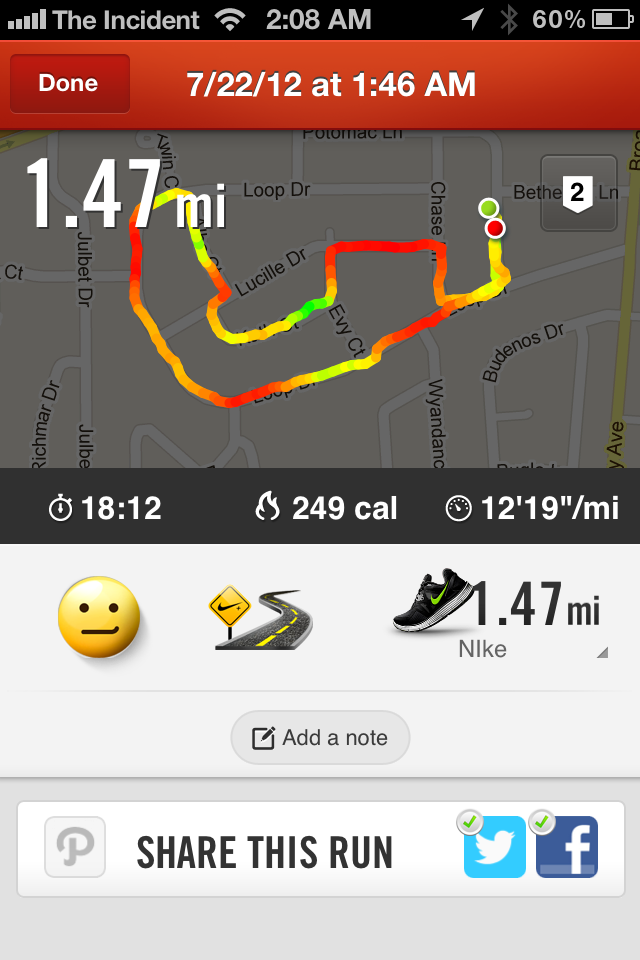 I will be comparing it to RunKeeper ASAP to see which one I like better. It seems like the basics of RunKeeper has a bit more information and more of what I'm looking for… I'll def post more about it soon. As for the total workout for today, 249 calories isn't bad… it's not as much as I'd like, but its better than nothing.
Tomorrow I get right back into it!