It's obnoxious when work really gets on your nerves… between a 2 hour conference call this morning and constant BS all day, working out was tough. I did manage to get in an entire hour of light rowing while I was on my call… that ended up actually being 471 calories worth, not bad!!
Also awesome news, when I woke up and weighed myself…. yup, you guessed it, another all time low weight! 336.8 pounds! I've actually lost over 35 pounds now…. AWESOME! 🙂 🙂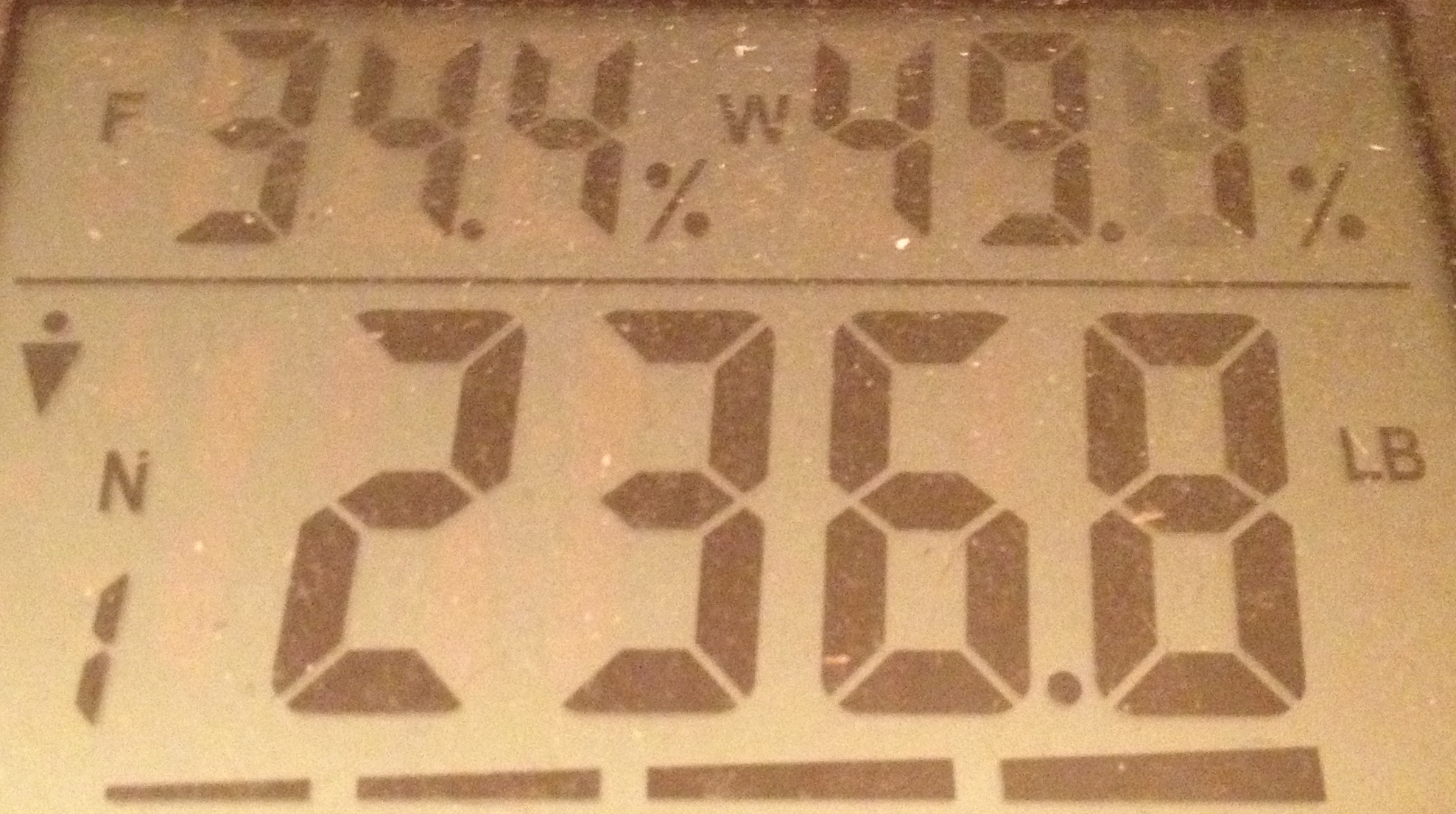 Then after a crazy day at work… I was just a liiiiittle angry, so I came home and bashed out some running to make up for what I didn't get done this morning. a 5 minute warm-up, a 9:47 minute mile, a little 5 minute row to change things up a bit and 15 minutes of 4% incline running to get a little more burn. All together another 330-ish calories.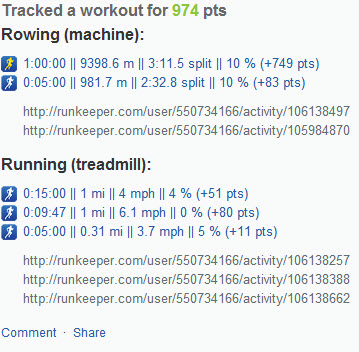 And now… I pass out!