Thankfully…. all that pain I had felt in the last few days is basically gone. The pain that was slowing me down seems to have given way to soreness and nothing more. That good news on top of another all time low weight from this morning has got me feeling like I'm right back in the game!
Today's workout wasn't too bad, I managed to knock out about 20 minutes of running this morning follow by 30 minutes on the rower and 30 minutes on the treadmill again this afternoon!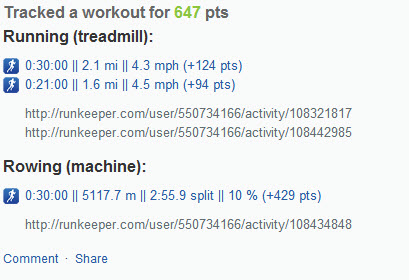 649 calories burned today isn't so bad either. Yet again, I'm gonna keep my fingers crossed and hope this weight-loss continues for another .4 pounds tomorrow and I hit 40 lost! Let's see what happens…….