So…. I was a little down that yesterday, Day #60 of my 90 day quest to lose 60 pounds left me one pound behind. Worse, that I had been so close just a few days earlier.
I haven't actually fully recovered yet and gotten to where I want to be… I will just have to keep pushing for that. The good news, however, is that this morning was the first time almost a week that I hit an all time new low weight. Right back to being SO close to that 40 pounds lost mark.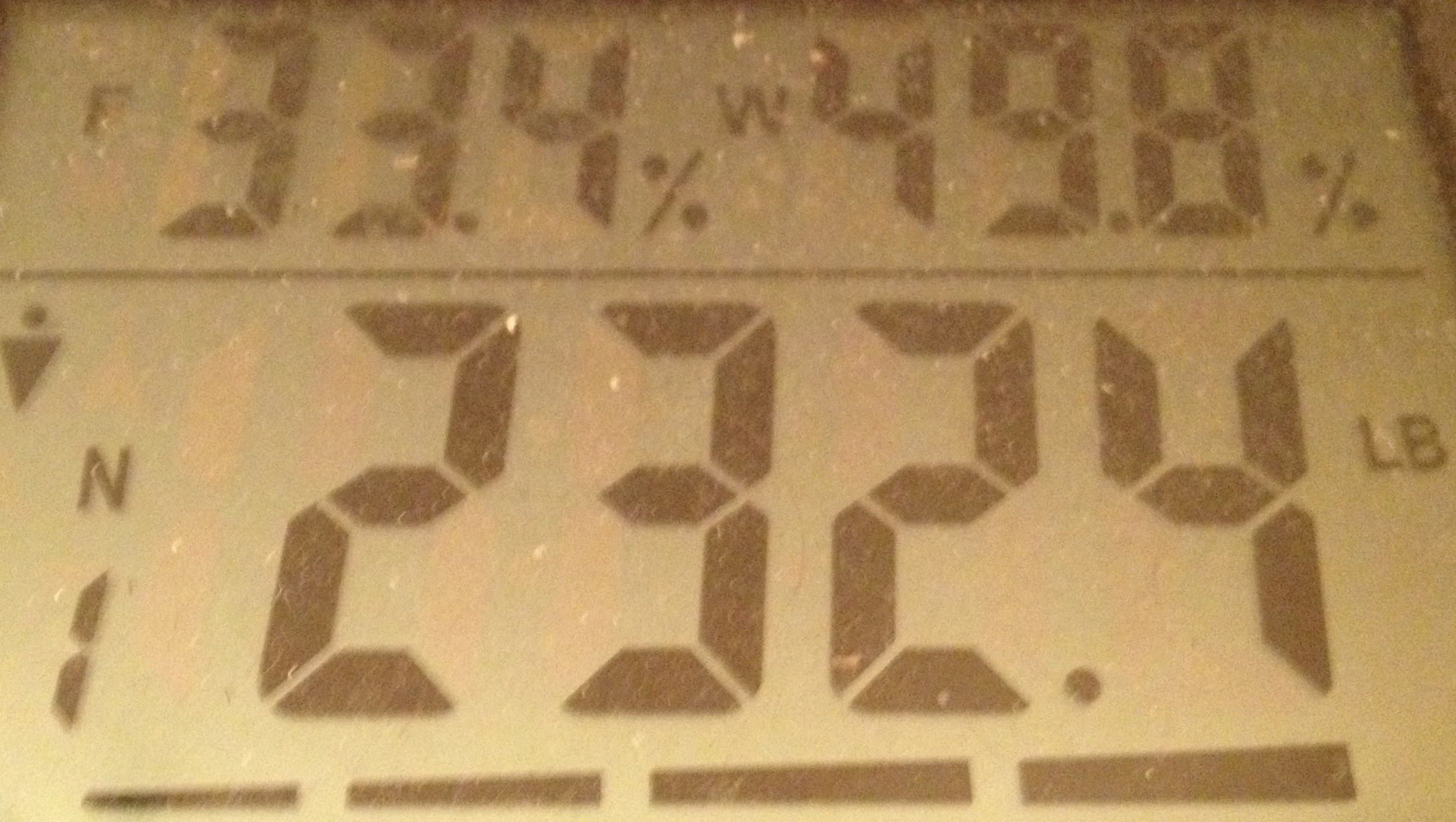 So yes… a new all time low weigh-in at 232.4 pounds… leaving me just .4 pounds away from that illusive 40 pound mark damn it!! Tonight, I will go home… hit the treadmill, the rowing machine and probably through in some more jumping jacks for good measure. Hopefully to wake up and get where I had tried so had to be 7 days ago!!
Wish me luck!