It's right about now each week… late Friday morning when thoughts of happy hour and seeing friends start to kick in. That's, of course, also when the anxiety of another little weekend bump in weight comes along, or like last weekend, the sweet, sweet temptation of late night chicken and waffles causes a 4+ day plateau in my weight-loss. Eeeeeeeeeeek!!!
    I can't say for sure that it's not going to happen. Let's be honest, put me in a room with enough people and enough bourbon and, almost without a doubt, snacks will arrive at some point in the evening/early morning! Hahahaha So if you see me out this weekend… please, by me a drink… BUT when I suggest some late night eats…. SMACK THE SHIT OUT OF ME AND SEND ME HOME!!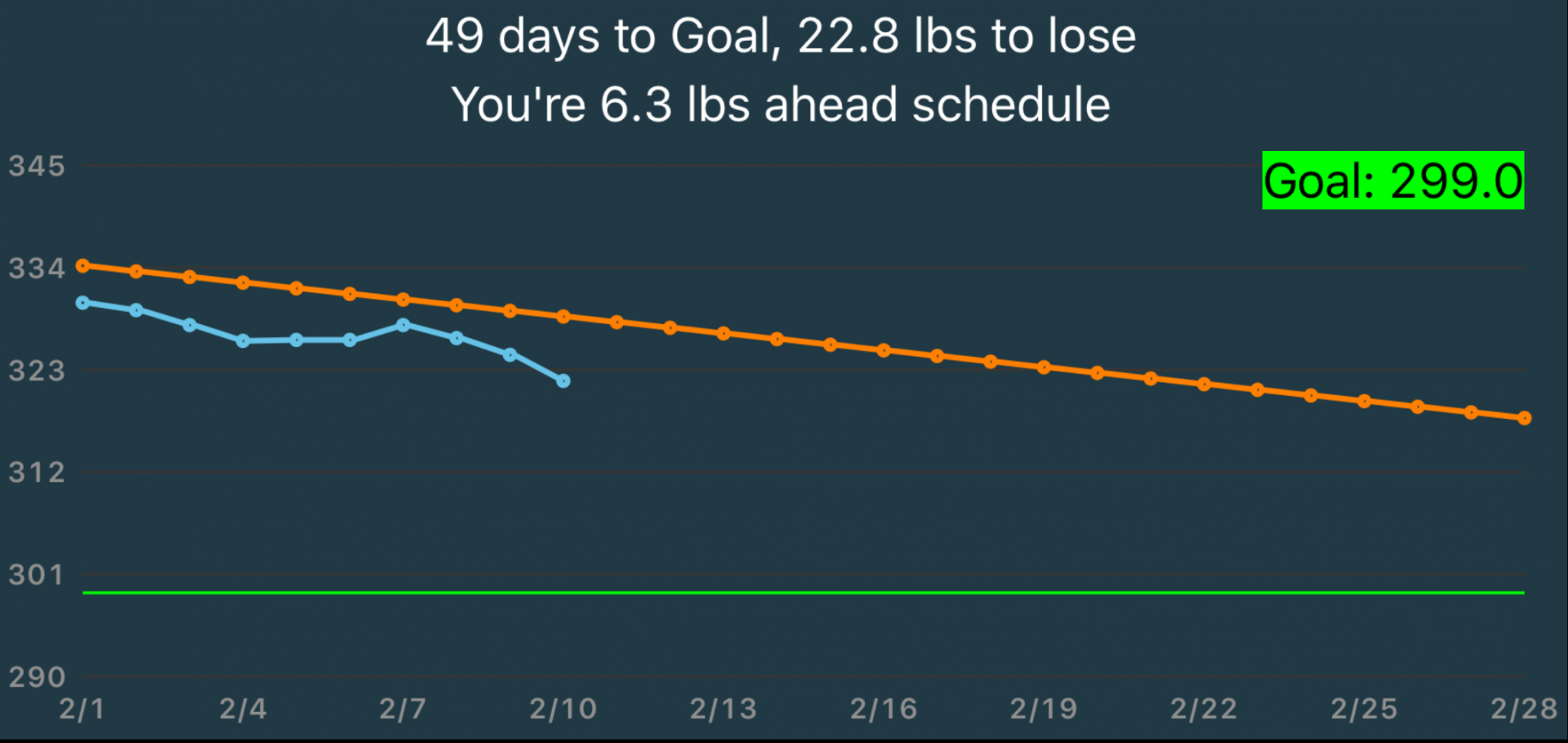 As you can see, I'm doing pretty well toward hitting my goal of being out of the 300 club by the end of March, maybe even a little earlier if I stay ahead of schedule like this, but let me not jinx it yet. <fingers crossed, knock on wood> In fact, I'm almost halfway done already. I started at just over 341 pounds and weighed-in this morning as just over 321. I'm less the .5 pounds away from hitting the 20 pound mark. Hopefully by the time I write my next post, I'll already be there!