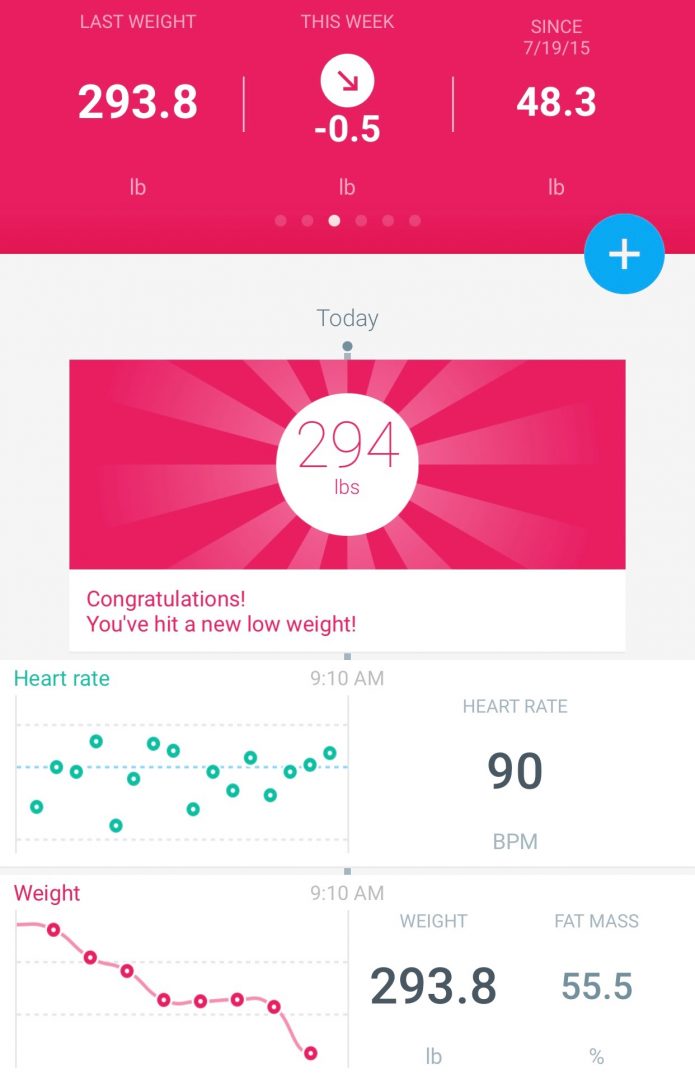 I've been so busy these last few weeks, between work as well as personal stuff that sometimes it's a little harder to stick to my diet than I'd like. The good news is, I've managed to squeeze in a little more exercise again, I've been watching what I eat, food logging and trying to keep on top of it the best I can.
     I know it's been a while since my last post, but I decided today was a good of a time as any since, for the first time in a while I weighed-in and hit another new low weight. 293.8 pounds, which means that since the start of this journey I've already lost just over 47 pounds. I reached my last goal of getting out of the 300's by the end of March, and now it's time to set new goals.
     I've got a wedding coming up at the beginning of July, so with that being a few months away, plus the weather getting warmer and being able to do more exercise, that seemed like the perfect goal to set, so that's it. I'm going to try to drop the next 50 pounds, down to 250 by July 3rd. I know it won't be easy, but I'll keep plugging away and as always, if you want to check up on me, my current weight loss progress has it's very own live updated page!