So I did go out to dinner last night, it was actually a previous obligation and I honestly, I just didn't want to not go! So, I did. The problem was the menu wasn't exactly very diet friendly…. but I decided I had been busting my ass all week, one night won't kill me. The Chicken and Waffle at Eat Bar in Arlington is F'ing DELICIOUS!!!!
That being said, as part of my new plan, if I do have a night like that… I had better earn it. So getting home at 11pm, I jumped right back on the treadmill and crushed out another hour workout. No way am I going to let one night of fun beat me!

The good news is, between the workout yesterday morning and the second one last night… not a single pound gained this morning!!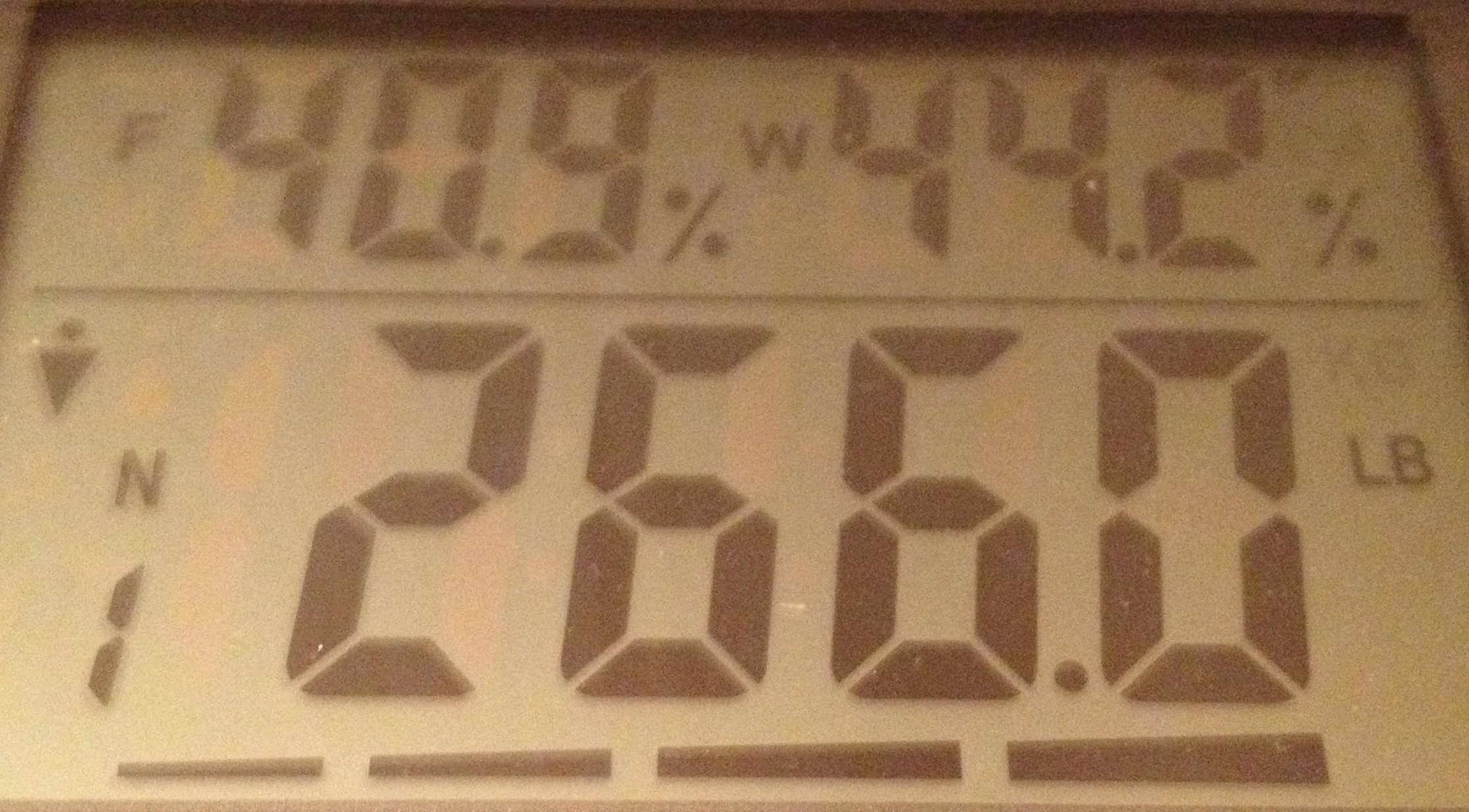 I can't actually keep losing over a pound ever day… but knowing I didn't lose any ground makes me happy!!