I'm just going to have to stick with the mantras of "All go, no stop, never quit" and "no pain, no gain" because it's finally starting to set in a little bit. Sure I've been pushing it some with my two-a-day workouts a bit, but I wanted to make sure I was really pushing myself and finding my limits.
No way was I going to give up this morning just from a little soreness. If it hurts, that means it working, right? The trade-off for a little bit of this pain was speed. I have not been able to keep up my jogging speed in quest of my 10 minute mile, but I haven't been able to increase my stamina a bit and keep my workouts moving for a full hour. This morning I got in another hour, 2.71 miles and 327 calories…. and yes, I'm still loving it.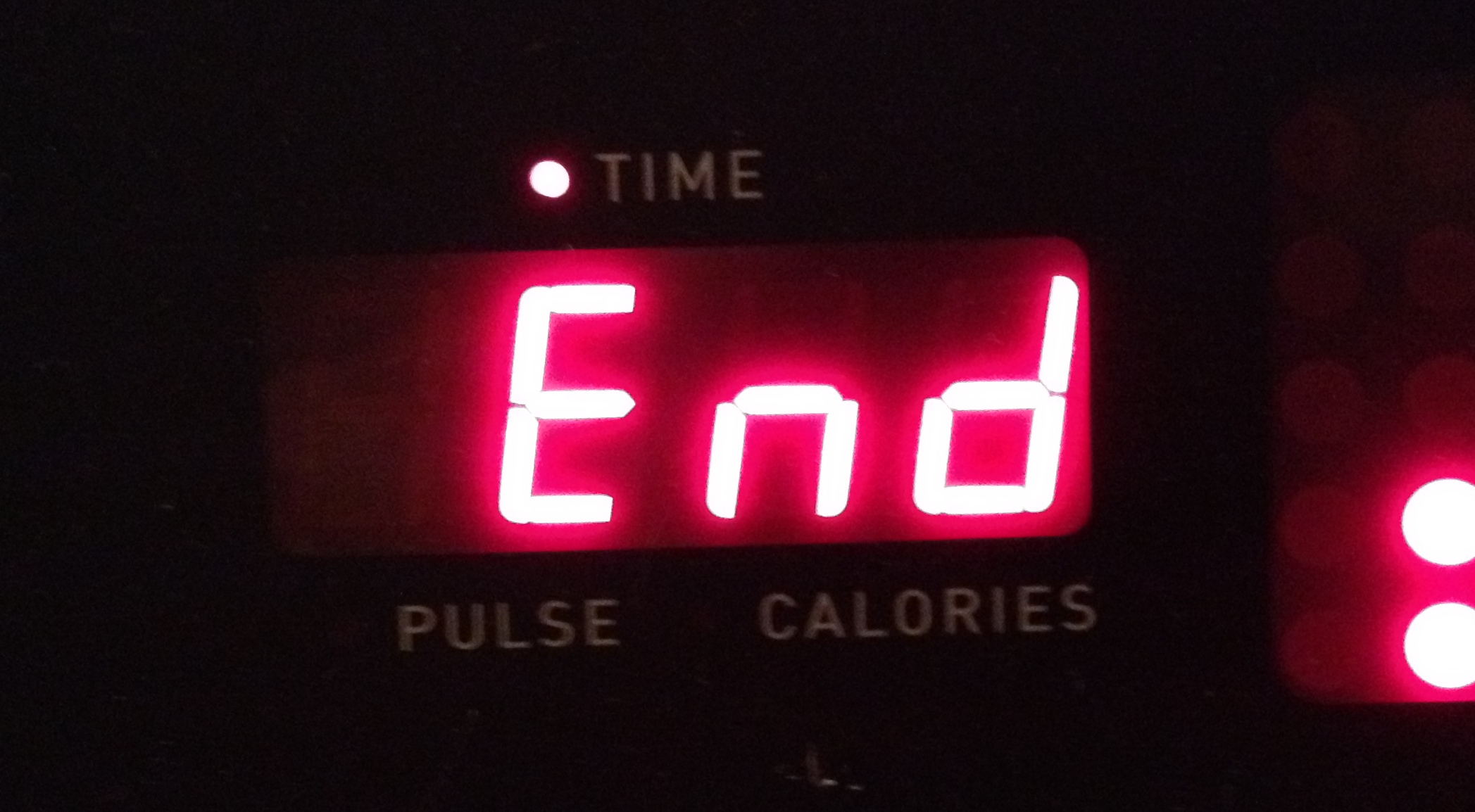 Second workout for the day, another hour, another 2.75 miles and knocked out 320 calories. This time though, my treadmill is getting a little quick (or I'm getting a little tired! hahaha), I didn't get a chance to get pictures of the distance and calories, only that classic big red "End" I've been seeing at the end of every hour.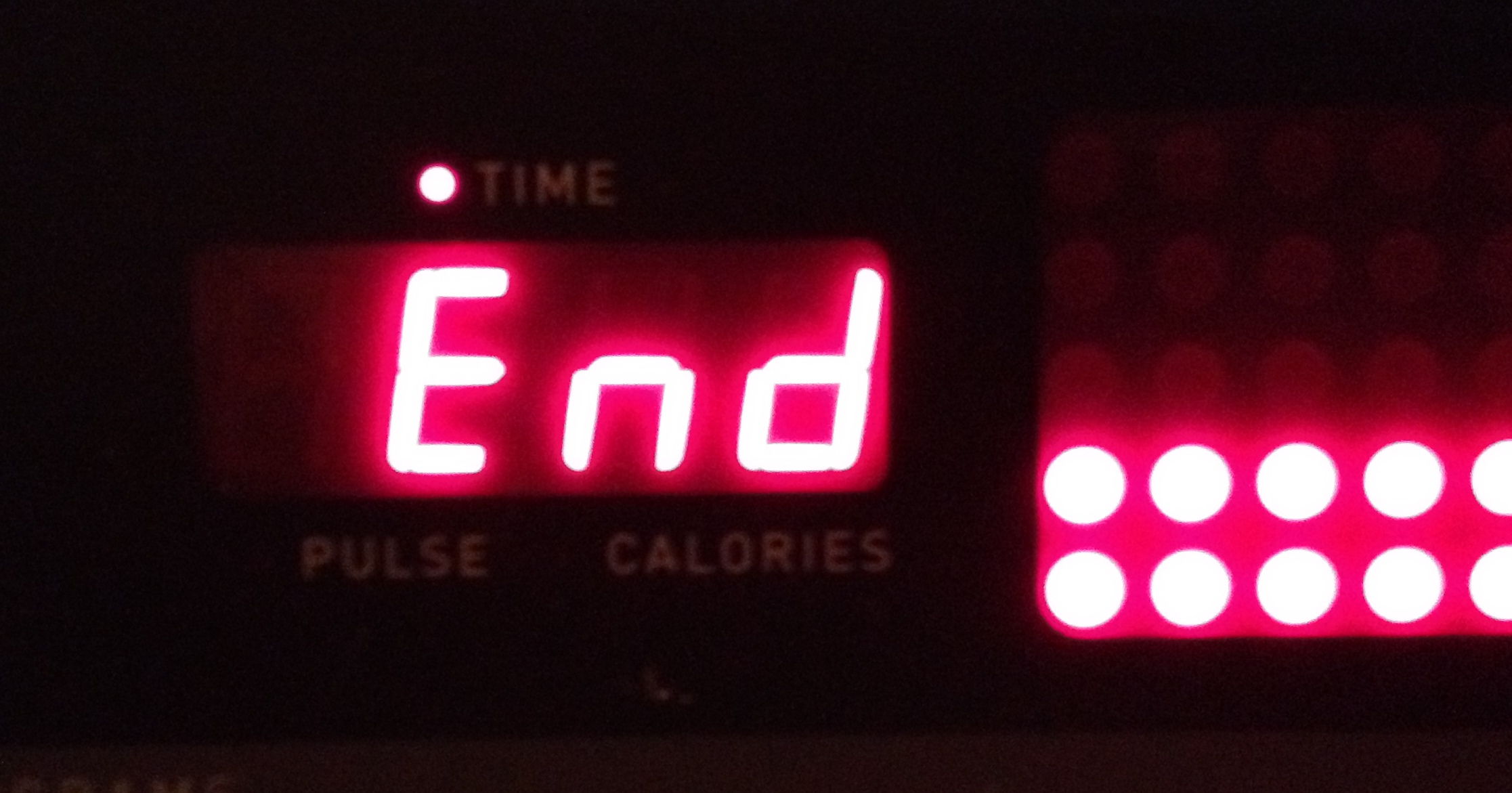 Now the balls of my feet are really starting to hurt a little. I think I'll be able to get in another 2 hours tomorrow, but this weekend might be a little rough. I also have family in town for Father's Day, so I'm sure I'll be out with them. We'll see how I feel and whether or not I can handle the 2 workouts Saturday and Sunday.