Most of you following my weight-loss journey thus far have all wondered how long I could keep up the two-a-day workouts. Well, the answer is about 18 days. It's not that I don't have the time, or the motivation, it's just that I've found the limit of what my legs can handle while I work on building my strength and endurance. The important part is that I need to stay motivated, keep myself moving and stick to my "no excuses" plan of attack here.
To help with my motivation though, I did get on the scale for another new low this morning. 253.8 pounds!! That means I've lost just over 18 pounds already… now THAT is motivation to keep going!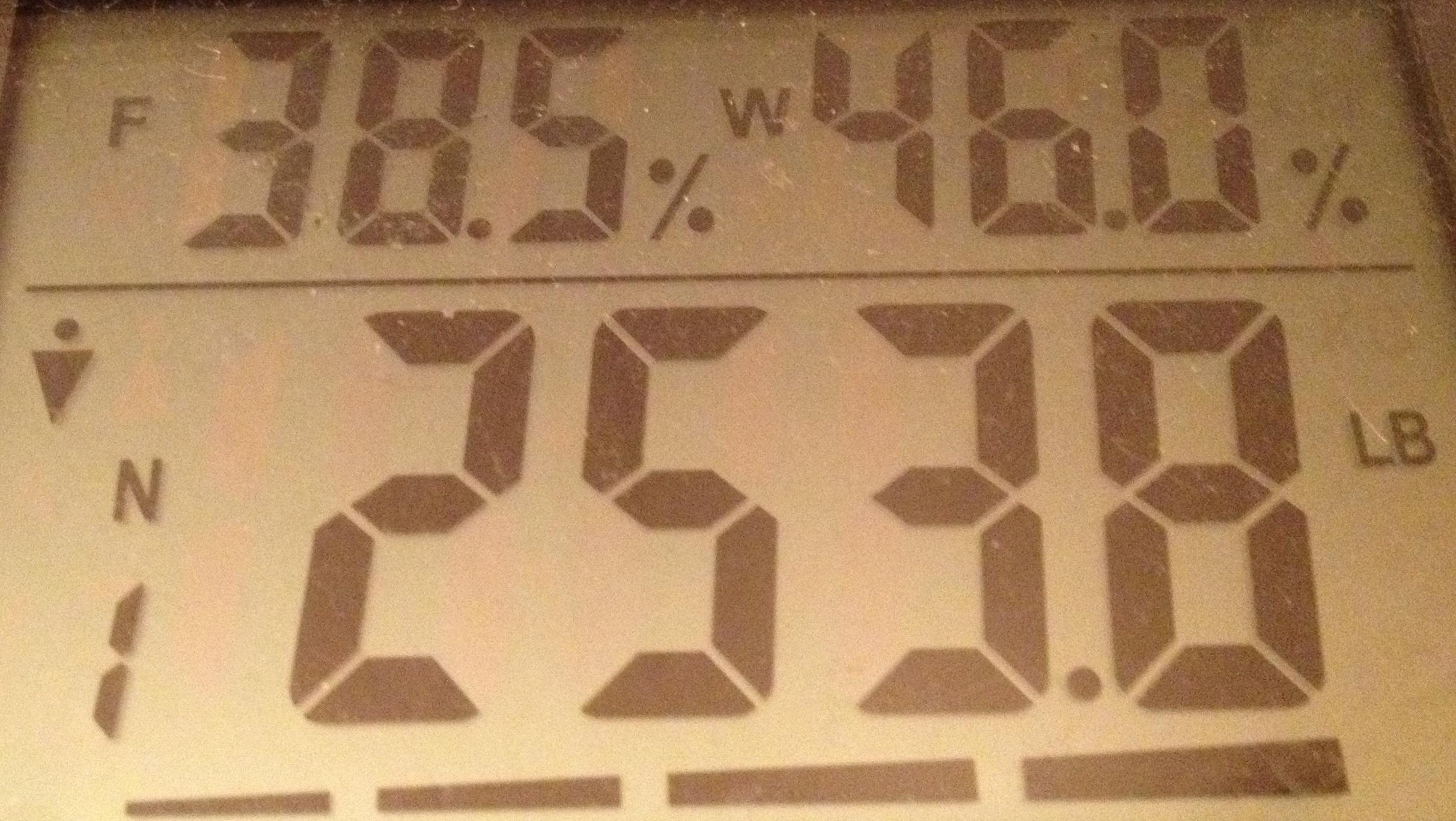 So right after that, I'm jumped on the treadmill to make sure I get in an hour of cardio today… even though I'm in a little pain I want to make sure I keep moving. I couldn't really run, so I decided to just set a solid pace of about 3.3 miles an hour and just walk it out for the hour. I managed to walk 3.22 miles and burn 375 calories. Not bad for a brisk walk!

I'm pretty sure this will be my only workout for the day. I need to give my body and my legs a little bit of a break to recover for a few days before I really keep trying to push those 4 miles in an hour.