So today was a cardio only day… the problem was, I only got in 30 minutes this morning and got distracted after work, so yes… I really did so my evening workout at almost 1:40am. I was just so wiped out after a long day, I was only able to do 15 minutes before I was ready to fall off the treadmill.
So, today's totals were 45 minutes on the treadmill for a total of almost exactly 3 miles and 400 calories. Tomorrow is another day and I'll be right back at it again!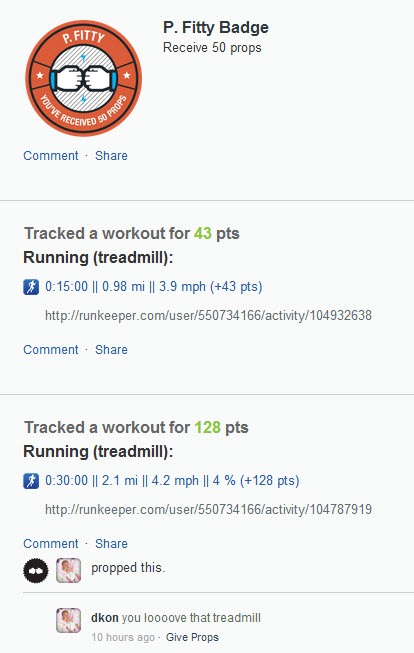 I do love getting those little badges…. keepin movin, tomorrow…. 100% for sure I'm getting in both of my full workouts, and hopefully a little extra to make up for today!!