I had been thinking about this for a while, losing weight that is. It's a long overdue goal for me, and with an incredibly open, honest and motivating conversation late last night, I decided it was time to really get this moving. I've been here before though, trying, making a little effort, and always ending the same way: still fat.
I thought about it last night during our conversation and I realized, I not only hadn't set goals, but I wasn't sure exactly how much I weighed, or what my real measurements were. So for lack of a tailors tape measure, I'll have to get that part another day, but for my current weight: 272lbs.
So there you have it… that's exactly how much of me there is to love. 😉  Not that I've ever sought after being less of a person, but I think it's about time. So I bought a new scale (you'll be seeing a lot of it), got my treadmill out, tuned it up, plugged it in and I'm already moving forward. I figured what better way to start Day #1 of #OperationGetSkinny then to get in a workout.
So… where am I? Right here: 3 miles in 59:25 and 318 calories burned. (I've got a looooong way to go!)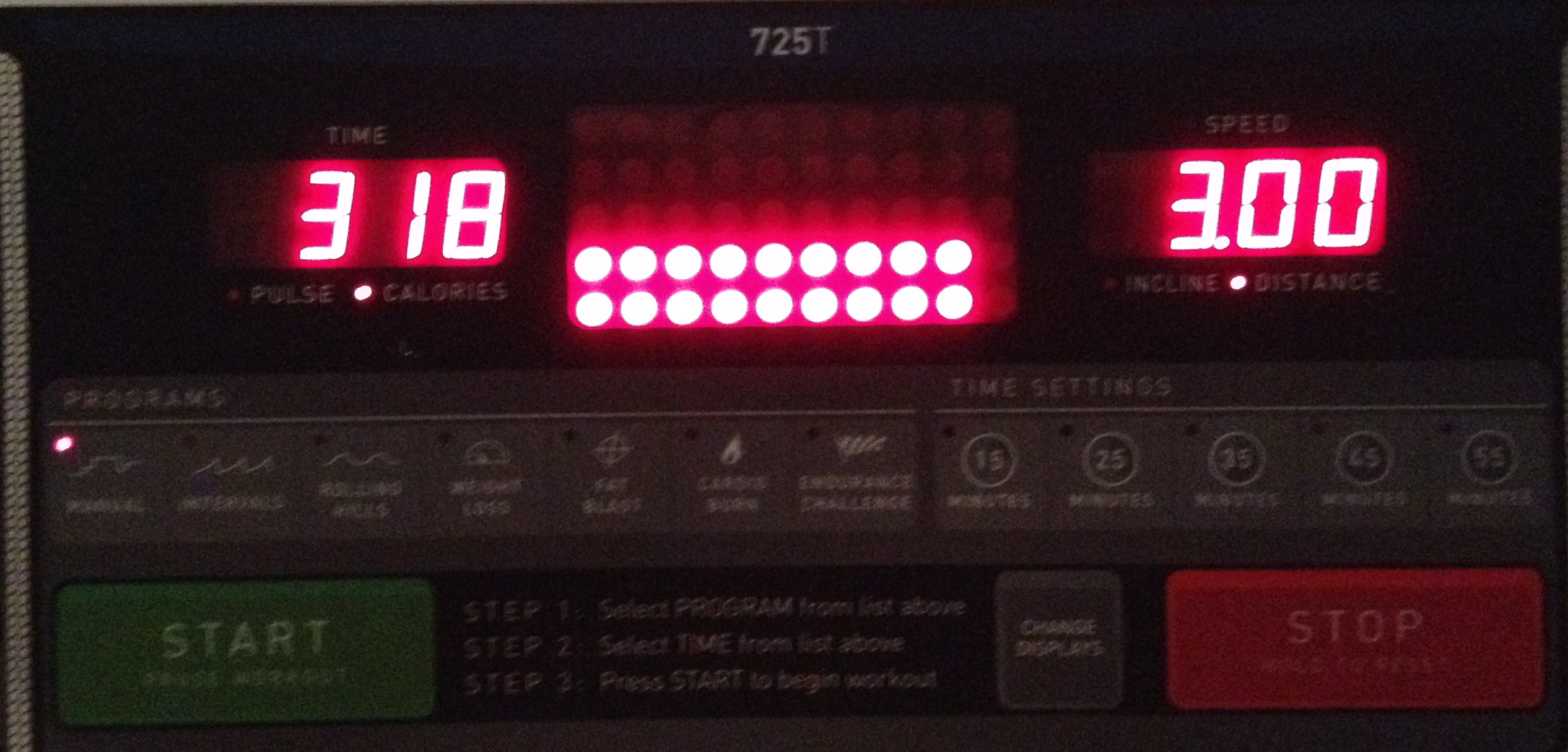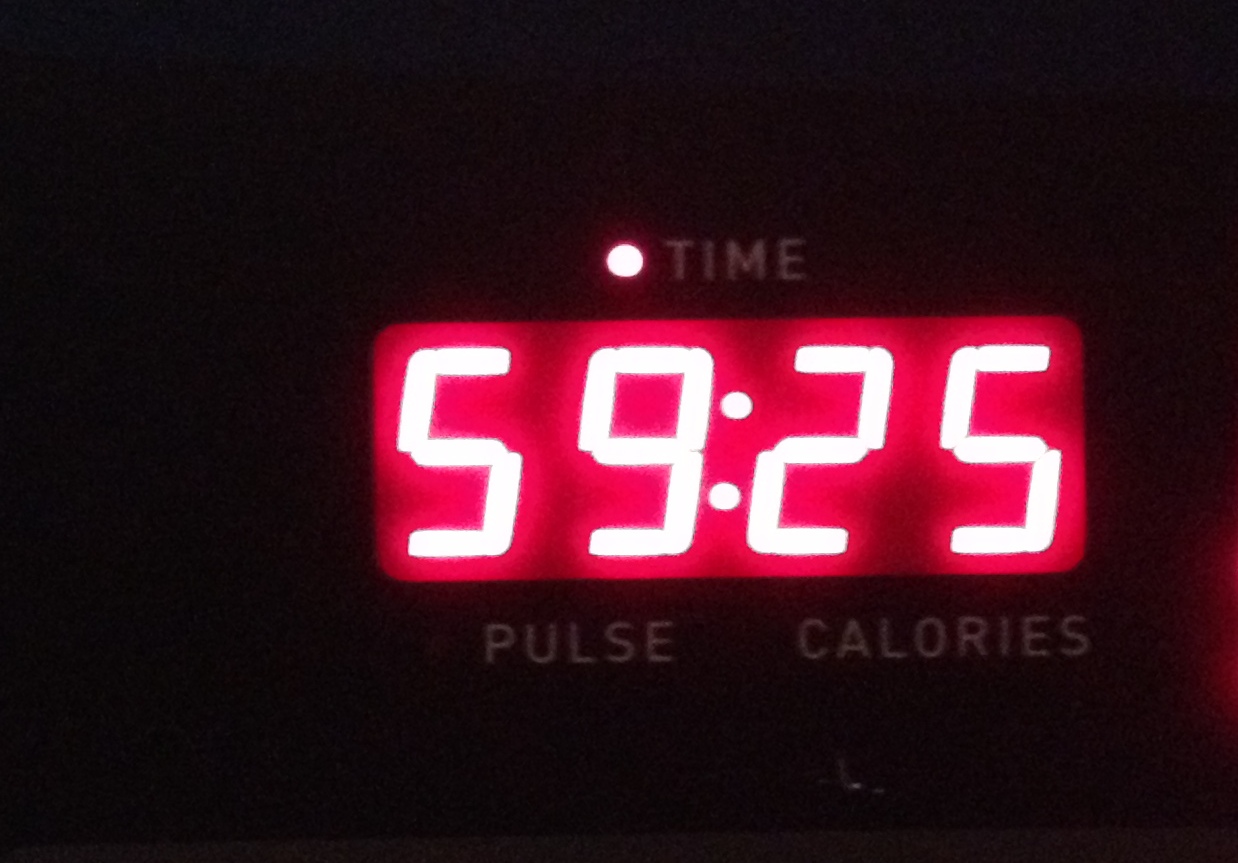 Now for the important part! Goals:
1) Lose 60 pounds.
2) Run 3 consecutive sub-10 minute miles.
3) Drop inches! (numbers coming soon)
I knew I needed to know where I was starting out to judge where I'd need to go and how hard I'd need to work. Based on the math, I'm looking to cut my 1 mile running time down by 50% and lose  over 20% of my body weight. I think these goals are attainable and I will be working every day to change how I live, eat, and exercise to reach them. Of course you'll all be able to chart my progress here for work not to see! :-p
As you can imagine, even you skinny people, this isn't going to be easy. I've already gotten amazing words of encouragement from my friends and family and with everyone's support, I know I can beat this.
See you all on the small side! 🙂