So yesterday I was just starting to get a little discouraged with my daily weigh-ins when I noticed I was stuck at 262lbs for almost 4 days. I got a lot of comments about not weighing myself every day, suggestions to wait and do it once a week, etc. While I know that does make the most sense, I'm going to keep going each day for the purposes of collecting as much data as I can. I am keeping myself honest though, as you can see from the 7 day average weight line (in red) on my stats page.
The awesome news is:
1) I will not let a little thing like this stop me, I'm working out no matter what.
2) Having the weight loss slow down is only pushing me to work harder.
3) It didn't last long, today was a new all time low!! 🙂 🙂
This morning I woke up after 3 super workouts yesterday and a night out having a few snacks and drinks with some coworkers, and BOOM… the plateau is broken!!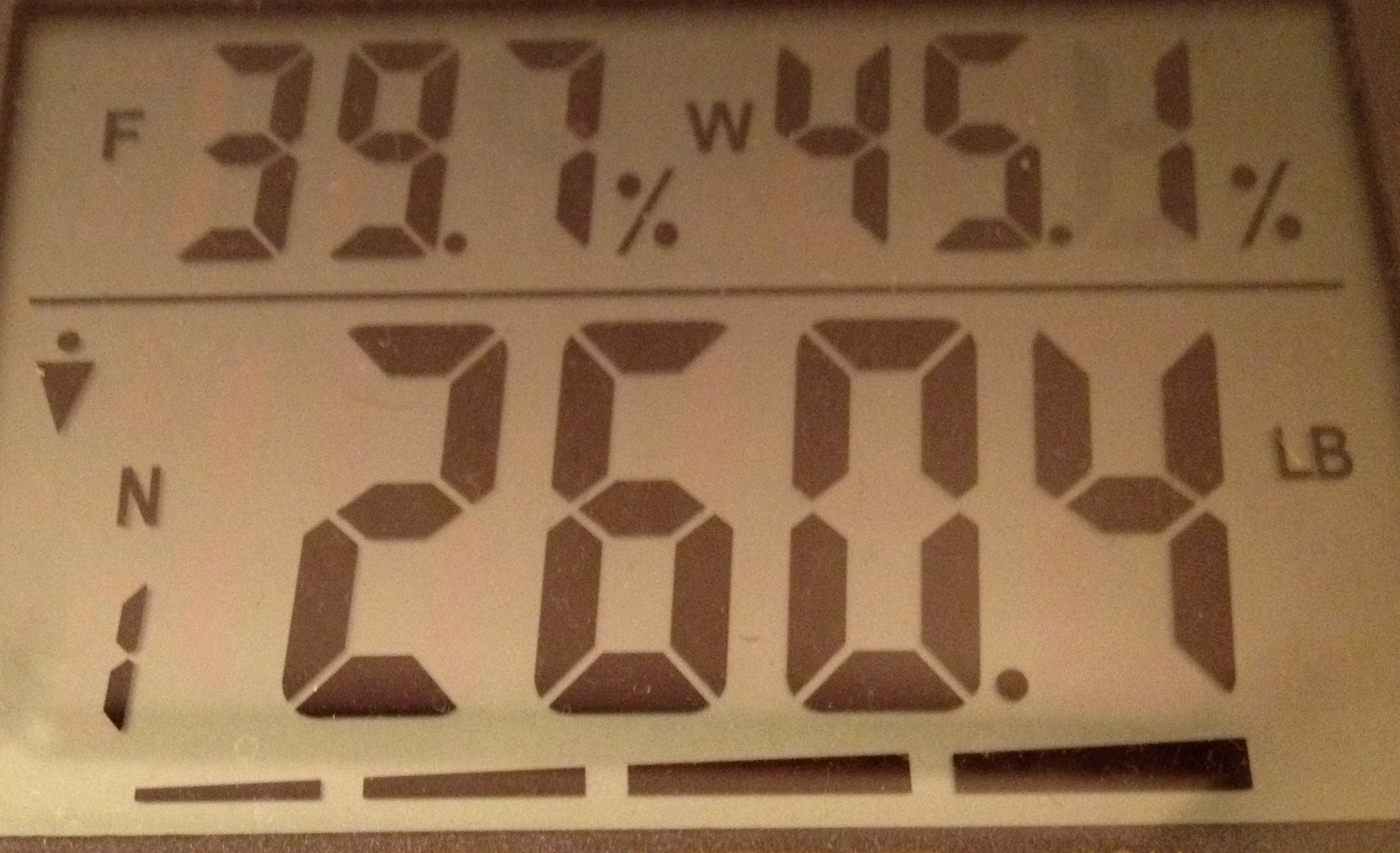 My faith in dieting is restored… Operation Get Skinny shall continue!!!