Well, it seems as though my nice CRUSH of a workout from yesterday paid off. My 3 day weight plateau is broken yet again with another new low weight of 255.6 pounds! If I can knock off another 3.5 this week I'll be down 20 pounds. I'll be busting my ass to get there but with plans tomorrow, Thursday, Friday AND Saturday nights, it's not going to be easy! Here's this mornings picture of the scale: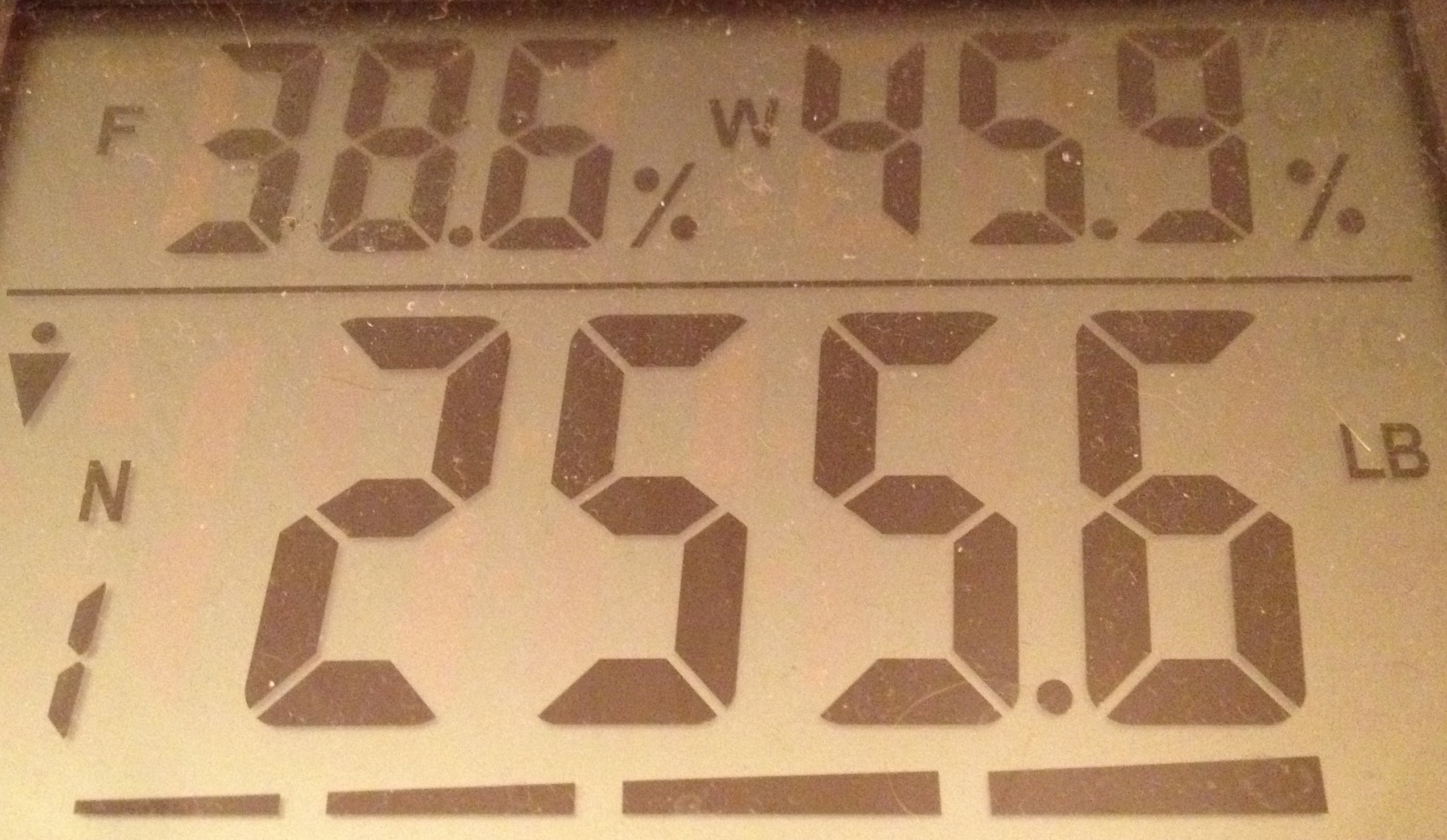 I did wake up a little late this morning, and with a few morning meetings, I was only able to do a 30 minute workout before rushing out to the office. Still not bad though, 30 minutes, 1.73 miles and 220 calories.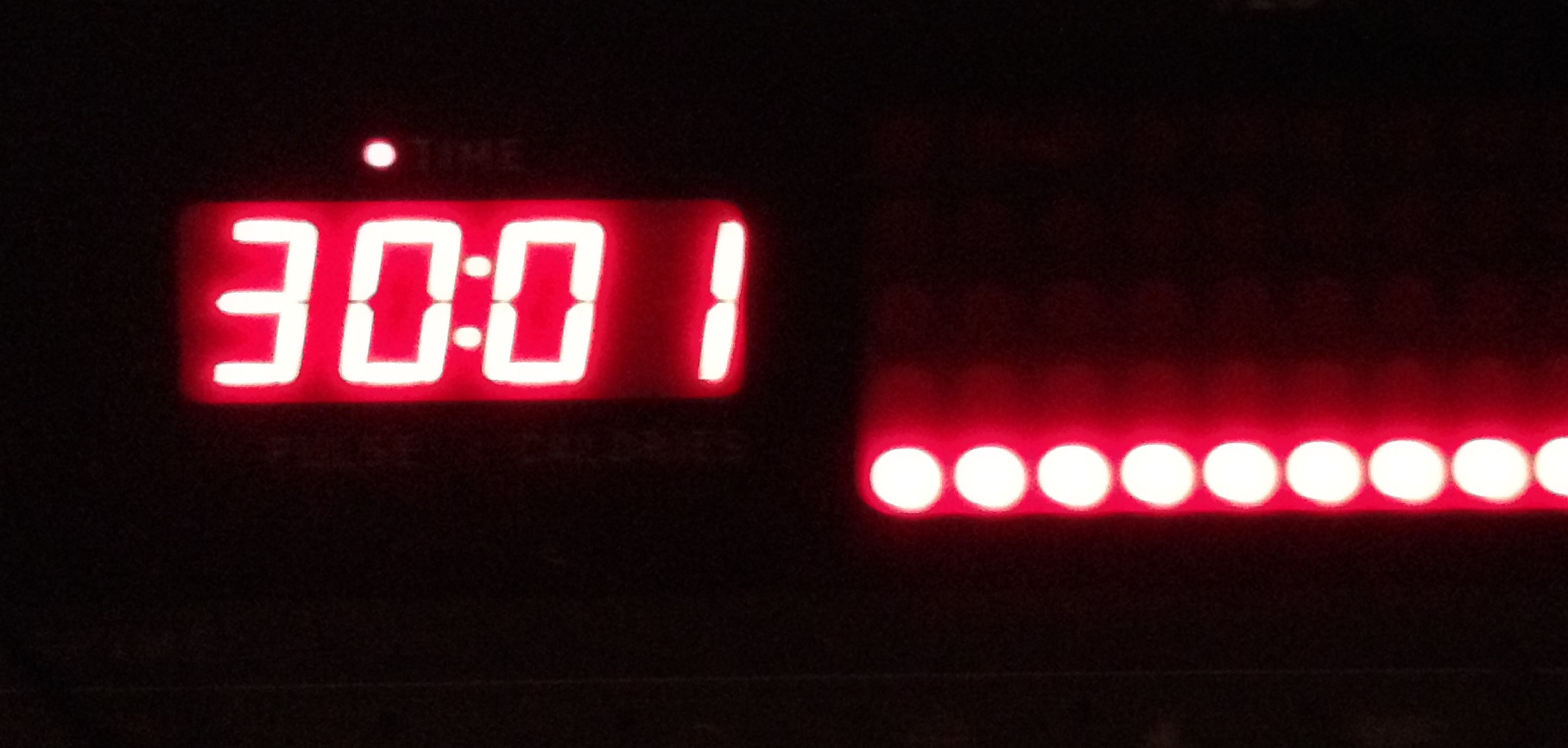 Check back here for another update to Day #17 later, I do plan on doing another hour workout when I get home tonight!!
[UPDATE] Yes. I DID come home and crush another workout to get myself back in line from the short one I did this morning. Yet another personal best: 1 hour, 3.92 miles and 500 calories burned!!

I even set a new goal for myself as a result. I'm going to try to break 4 miles in 1 hour… by the end of the week. Who thinks I can do it?!