Sure I'm making great progress, and yeah… maybe I'm a little sick right now, but if I'm going to live up to my own twitter hashtags: #allgonoquitneverstop #nopainnogain #noexcuses and of course #justkeepmoving, then there's no way I could let any of these things slow me down.
Oh yeah, and did I mention today there was another new low weight: 248.4 pounds!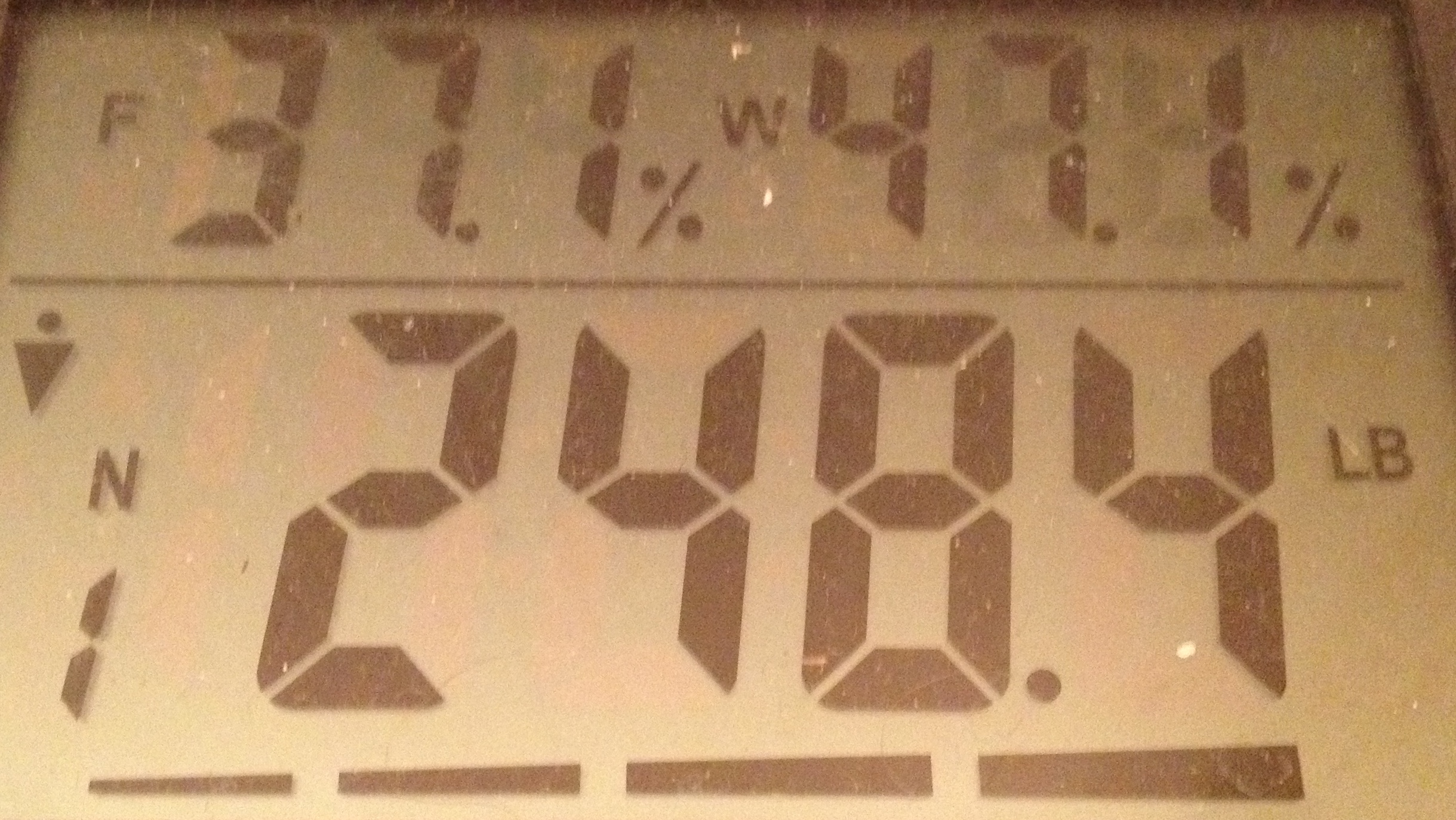 Today's workouts consisted of 200 jumping jacks, week 2 day 2 of the Hundred Pushups program which was 26 pushups and of course… more cardio. The first treadmill workout was 30 minutes 2 miles and 259 calories and the second was 40 minutes, 2.5 miles and 340 calories!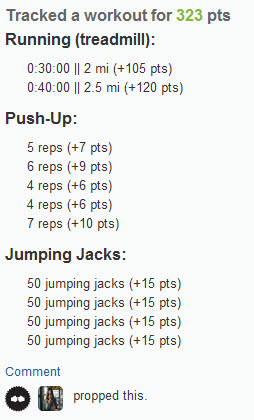 Forgive me though, scouts honor, I really did do my second workout on the treadmill… but at the last second when I was reaching up to hit the stop button… I slipped, hit the little kill switch and it turned off the treadmill and erased all my stats. So no pictures of the 40 minute cardio session today, but I promise promise promise, it really did get done!