I'm RIGHT there… I'm so damn close I can almost taste it! I've you look at my stats page at all, you'll see that I'm 19.6 pounds down according to this morning, so close to knocking off 20 pounds and getting that much closer to my first goal of 60!
According to the scale, that I'm starting to like a little but more these days, I weighed-in at 252.4 pounds this morning.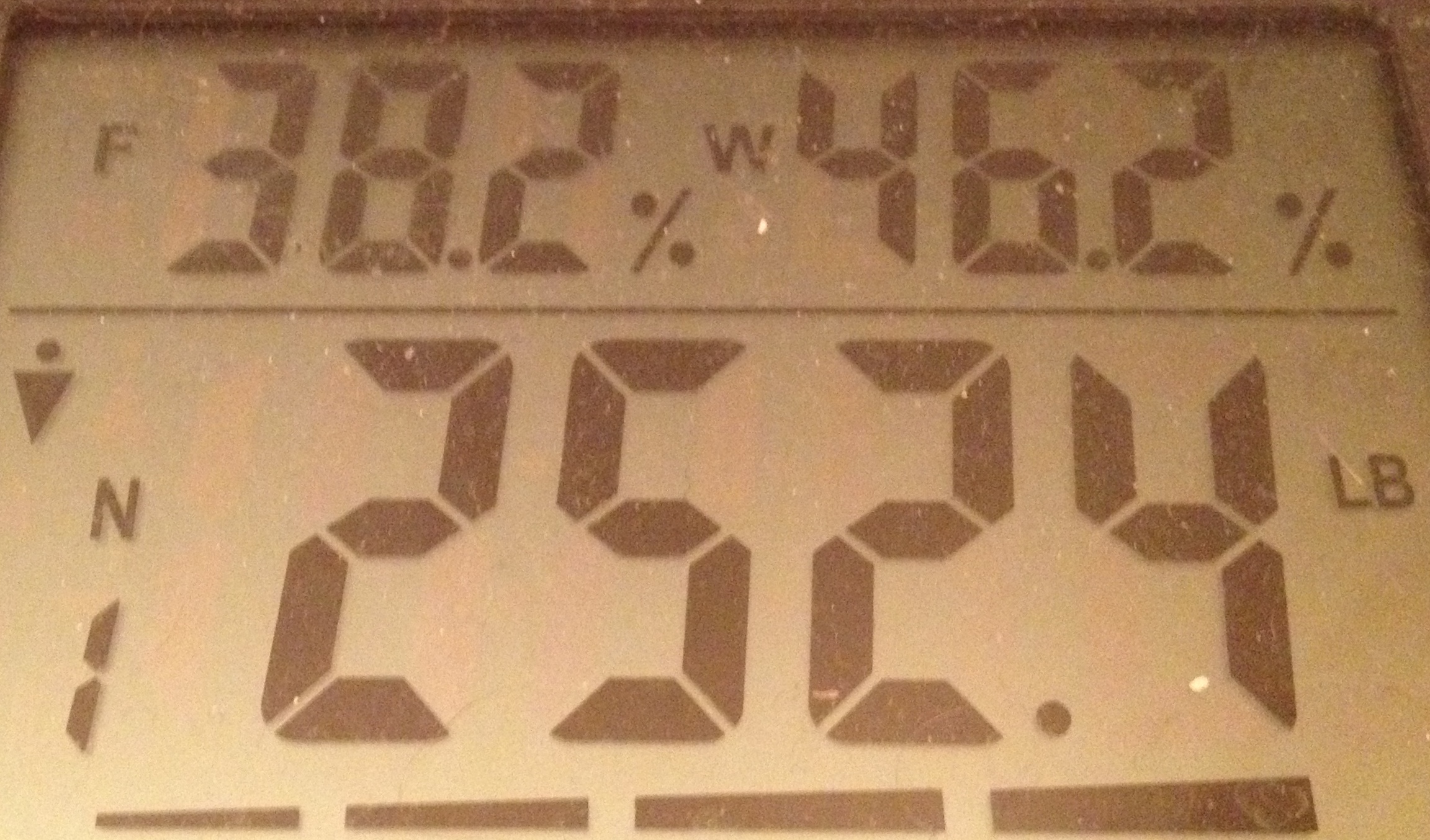 I'd say I have my fingers crossed to knock off that last .4 pounds and hit 20 lost by tomorrow, but I know luck has nothing to do with it. Work, perseverance and desire is what will get me there! So, since my office is closing early today, at 3pm, I'll head home and crunch out another workout. Then maybe relax on the couch a bit, it kinda misses me, and hopefully maybe even get in a third workout before the day is over!