So, I was trilled to finally see a DIFFERENT number on the scale when I weighed-in this morning. However, to my dismay, it appears like I've actually gained a pound. Needless to say, I am not a happy camper right now.
I decided, following the advice from a few people that maybe I just need to change things up a bit… give the cardio a small break and concentrate on something that might make better use of my time. So, not only did I knock out the next day of the Hundred Pushups program, I figured I would expand a bit and start the Two Hundred Situps program. Same guys, similar app on my phone and we'll start seeing how that goes!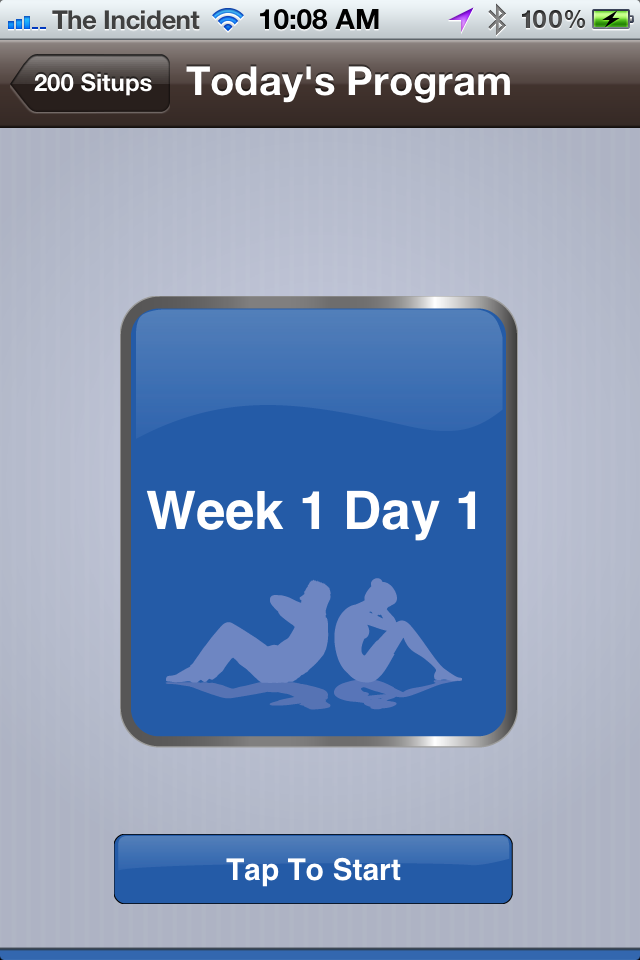 So that's the bad news for today… I def wasn't a happy camper, but with a little working out I did start to feel a bit better. Enough that I figured, if I needed to give the cardio a break… I'd like to do a little experimenting.
For those of you that have been reading along for a while, you'll remember that I've been doing all of my treadmill time with an incline between 4% and 6%. This morning I decided I really wanted to see what my 1 mile time was and how close I was coming to my goal of a 10 minute mile.
Well, I'm closer than I thought to getting the first one done. 1 mile in 10:42 at 0% incline. Now THAT is a number I can def be happy about!!


So, here's my workout wrap up for the day, since I have plans later this evening again…. this will be my only workout for the day: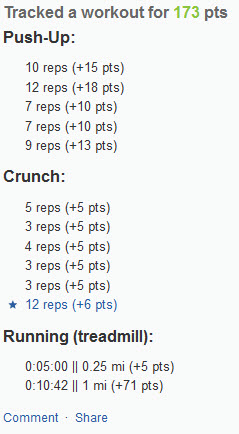 P.S. I even completed another quest on Fitocracy: