So you'll see a new stat in my workout description… yes, I went out and bought a rowing machine today and proceeded to give it a solid 30 minute run (in 10 minute sessions) this evening, but I'll post more on that later.
The other AWESOME news for today is that woke up to another all time low weight, this time: 238 pounds… I'm getting better at pushing my workouts and burning as many calories as possible, and it surely is paying off!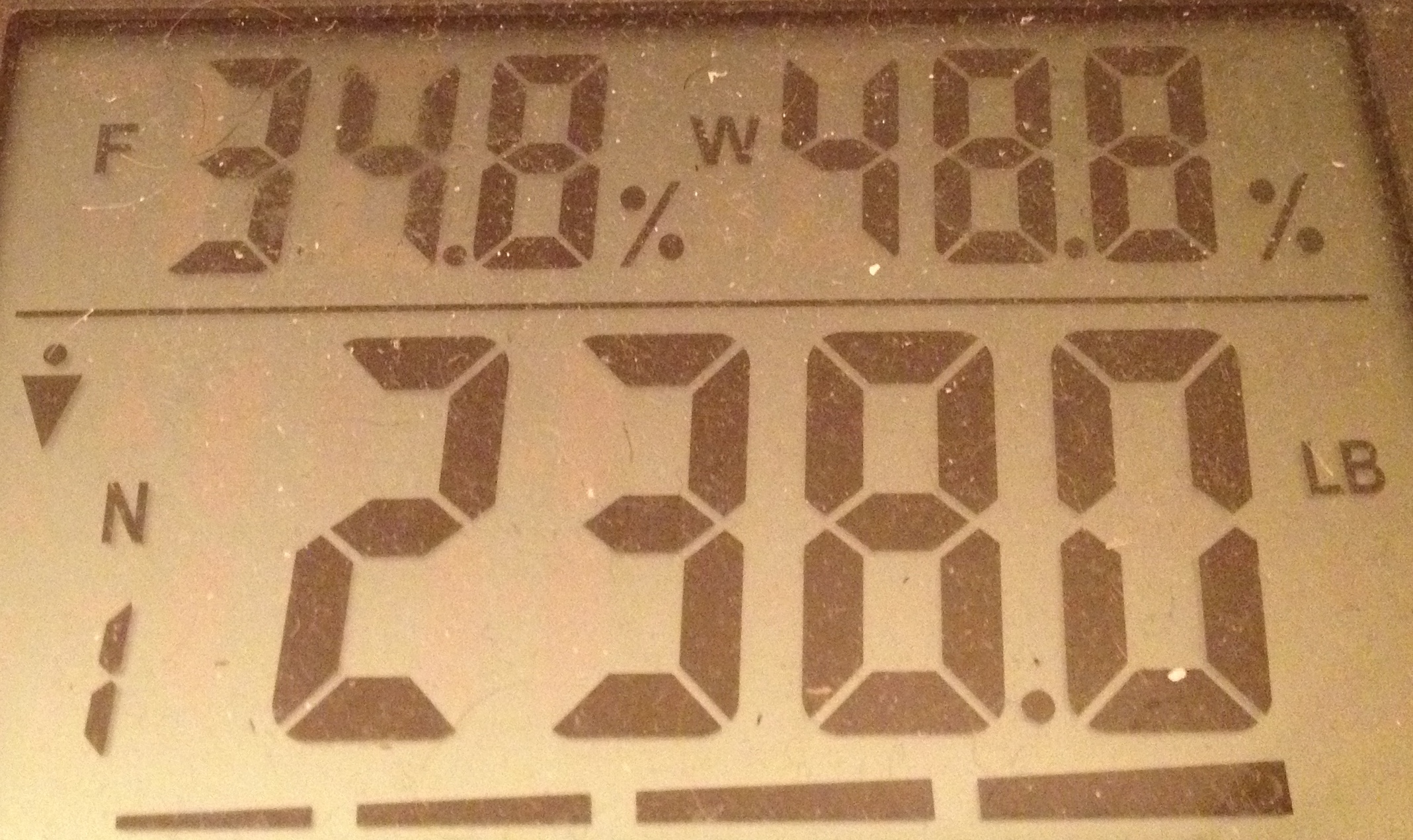 I also found out that according to Fitocracy, rowing is a MONSTER workout… I've been scoring more and more points as my workouts continue, but this time it was pretty ridiculous: 818 points for both of my workouts today combined. This along with another sub-10 minute mile… not my fastest at 9:51, but it's still down there which is awesome!!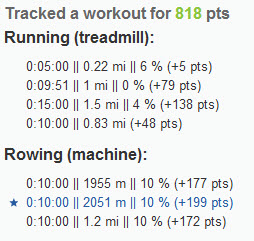 I'll def be tracking and working on my rowing times. 10 minute sessions def do that the wind out of you a bit, but apparently its an amazing full body workout, I can't wait to keep it going!